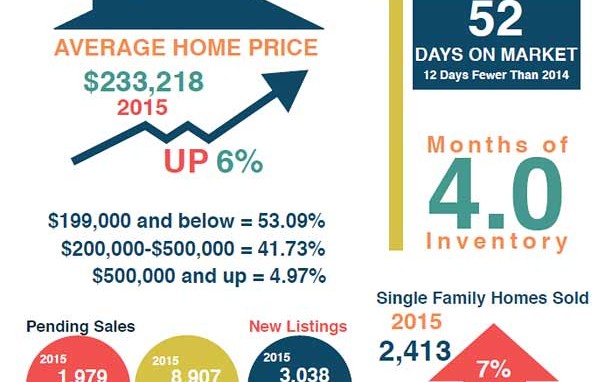 Growth Continues in San Antonio Market
"Sales and price growth continue to show increases in the city of San Antonio as well as in surrounding areas," said Mary Ann Jeffers, SABOR's 2015 Chairman of the Board. "In San Antonio alone during September, sales increased five percent while the number of sales in Boerne, Helotes, Leon Valley and Terrell Hills increased at least 50 percent year-over-year."
It is interesting to see how the San Antonio market is spreading to outlying suburbs. These areas are great for families and new small business opportunities, especially since some areas are excluded from city property taxes. But not for long, the public hearing and council consideration schedule regarding new annexation has been postponed to spring 2016. The I-10 area is of high interest to the City of San Antonio.
New Home Inventory Is Low
Nearly 95% of the homes sold were priced under $500,000. Of the 1,086 homes sold in just the city limits of San Antonio during the month, 1,022 were existing homes while 64 were new construction. (SABOR)
Home Prices Are Still UP
The average sales price of an existing home was $198,331, a 9.6 percent year-over-year increase. The average sales price of a new construction home was $293,358, a 25.7 percent increase from 2014.
See the Official Press Release Here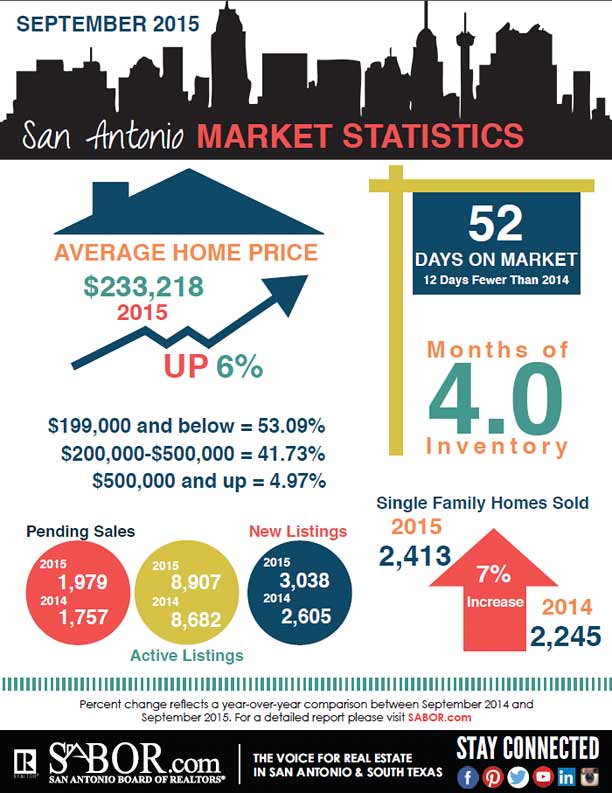 Seller's Market: Prices are Up and Inventory is Low
Even with summer rush gone, the San Antonio market is still healthy. Sellers can take advantage of the low inventory of new and existing homes. If you are looking to sell, the market is still in your favor. Don't wait until inventory goes back up. Learn how we can help get the best value for your home.
Get More Posts Like This to Your Inbox – Sign Up for Our Newsletter
[inbound_forms id="5105″ name="Newsletter"]