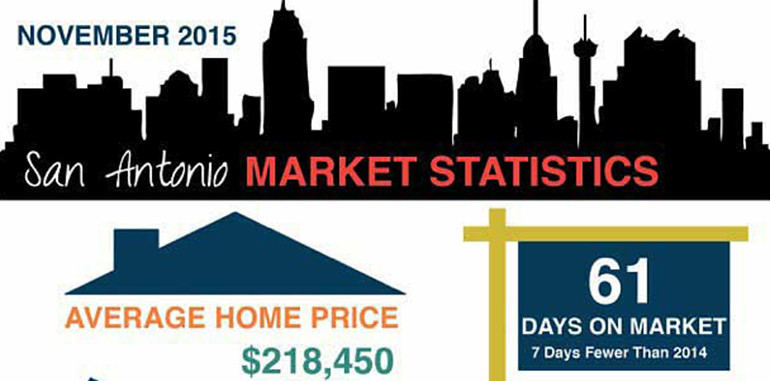 Is it really winter in San Antonio?
The weather is unseasonably warm and our San Antonio market continues to be stronger than last year! Single family homes sales have increased two-percent and days on the market have decreased an entire week over 2014. We also continue to experience a buyer and seller market from October with only 3.6 months of inventory.
New Construction vs. Existing
It really is a great time to sell your existing home (learn how using our FREE Checklist!). Only 6.5% of single-family home sales in November were new construction. The lack of supply has really pushed buyers to choose move-in ready homes. Better yet, the sales price of existing homes have increased while new construction values have decreased over last year.
A stable, strong San Antonio market.
Total home sales in San Antonio increased two-percent over last year with a slight decrease in average price.

"Though our prices are marginally less than they were at this time last year, it speaks to the stability of our local market that we don't see big spikes or drops in our prices like other markets do," said Mary Ann Jeffers, SABOR's 2015 Chairman of the Board. "It's also not unusual to see prices decrease somewhat as we get into the winter months. Fewer people are out shopping for homes and competition is not as fierce."
Details across Texas
The amount of sales dropped slightly across Texas from last year, but both the average and median sales prices reported moderate growth with the average sales price rising 3.9 percent and the median sales price growing 5.9 percent.
If you are considering buying or selling, now couldn't be a better time! Learn more about how US Realty Pros can assist you!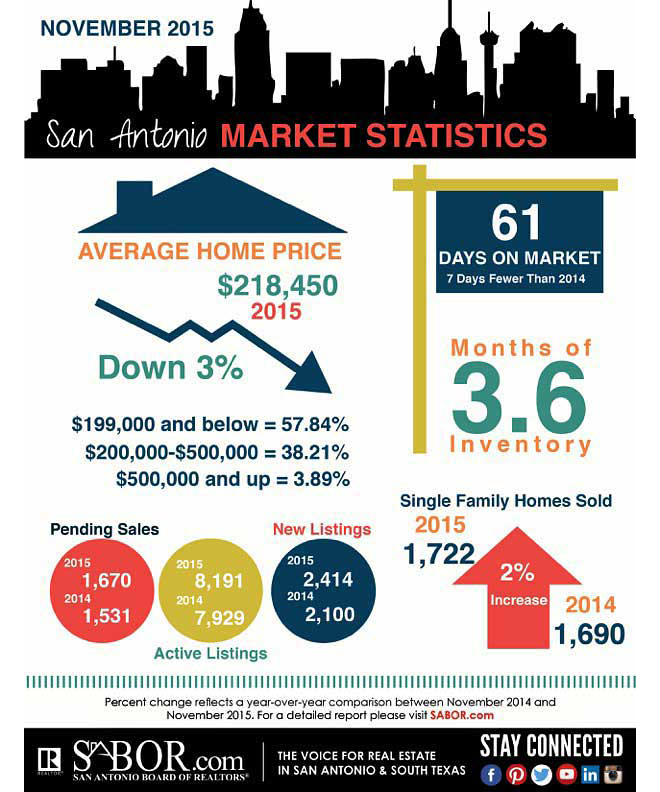 Resources: